In order to create a new product for your store first navigate to the product listings page and click the "+ New Product" button at the top of the page.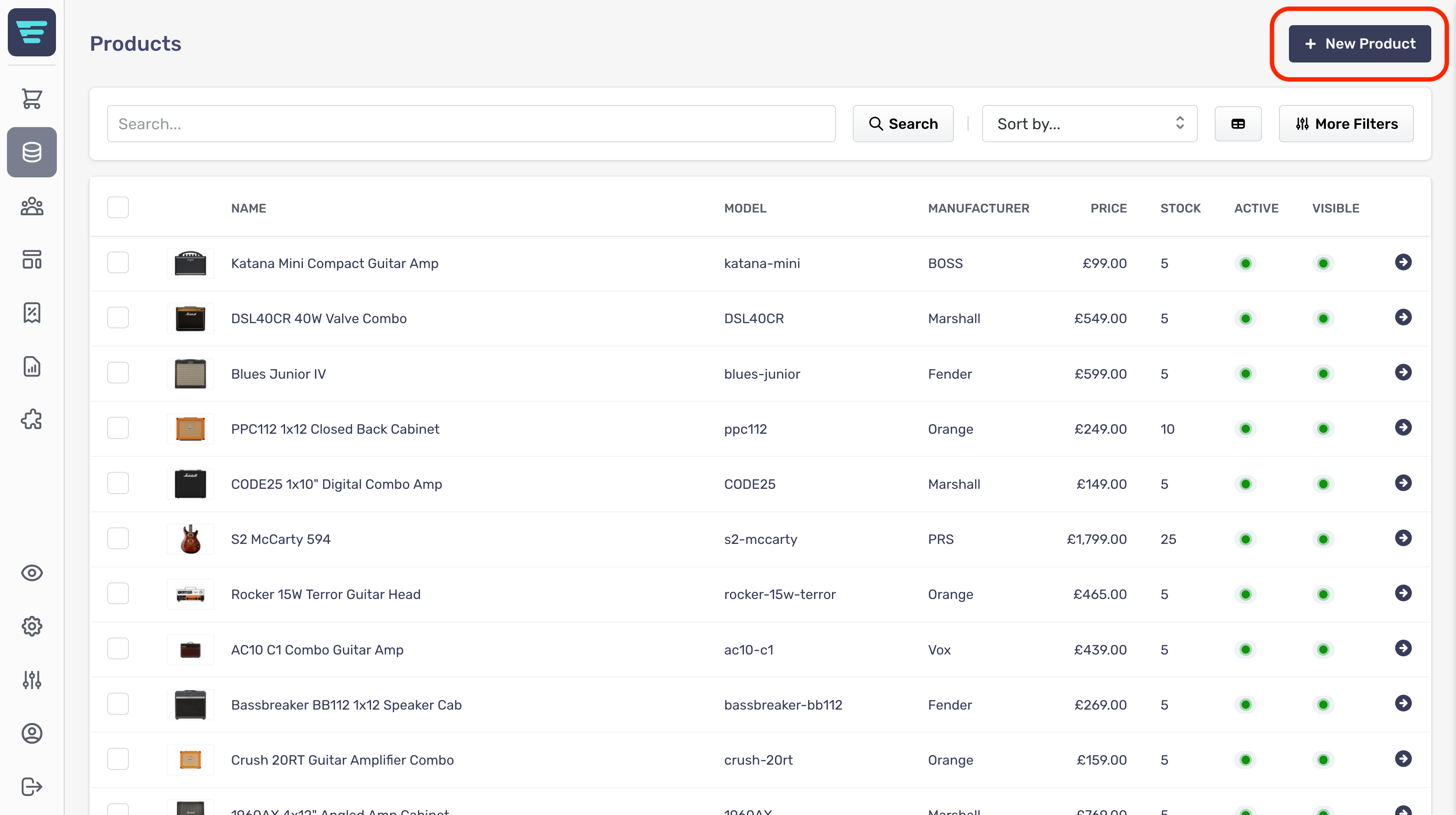 From here you will be presented with the form for creating a new product.
The product form is grouped into sections with non-required sections collapsed.
Product Type
The first thing you need to do is choose if this is a single product or product that has variations such as colour or size.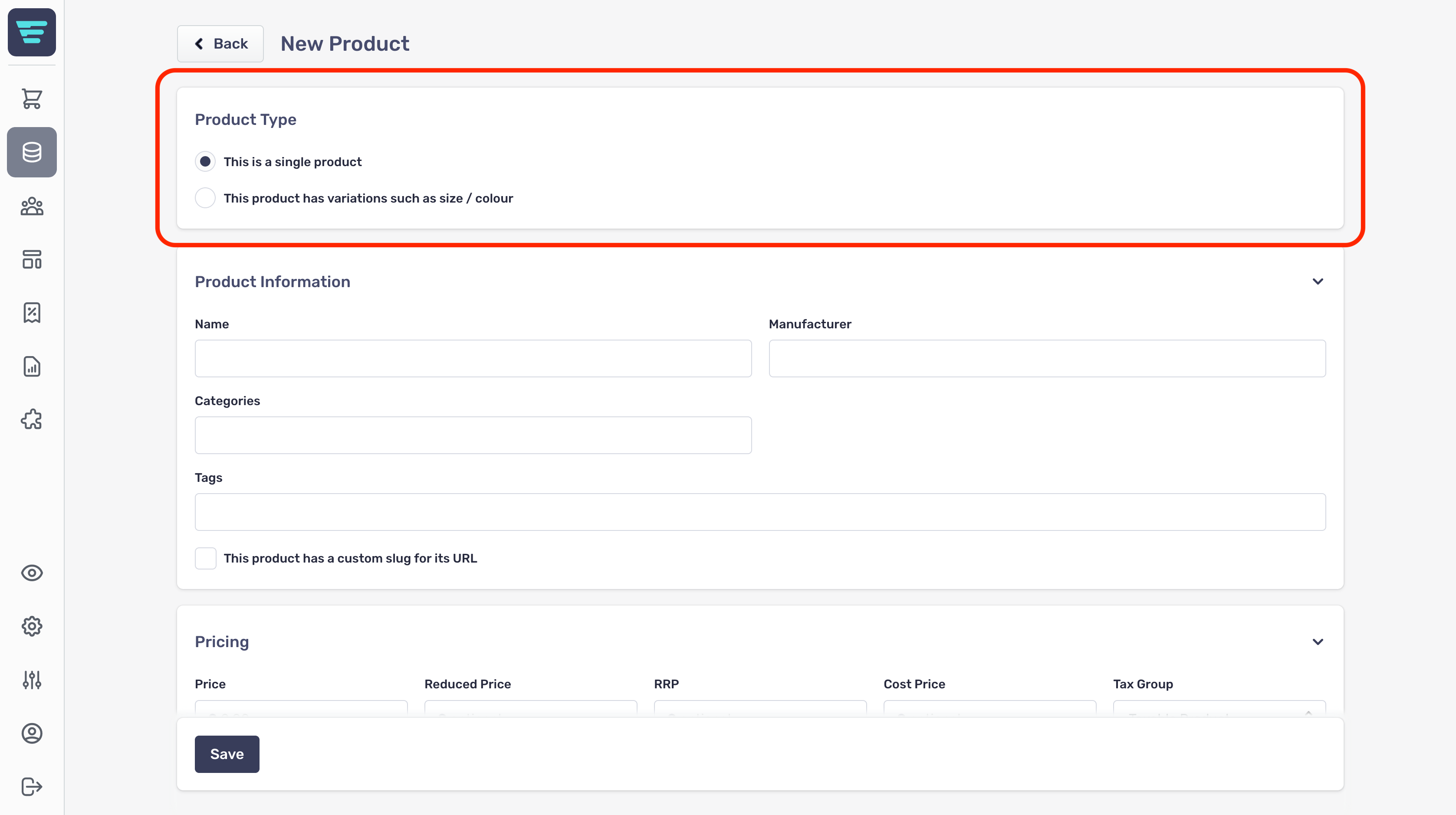 Product information
Next is the product information such as name and manufacturer. You can also select the category and any tags you wish to add to this product, as well as setting a custom slug to make up the URL for this product.
Name - this is the name of your product.
Model (product with variants only) - this is the model of the product (this name is shared by all variants)
Manufacturer - this is where you select the manufacturer or brand of this product
Categories - this is where you select which category or categories this product applies to
Tags - this is where you select any additional tags (tags are used in a variety of ways depending on the theme and functionality of your store)
This product has a custom slug - checking this box allows you to set a custom url for your product.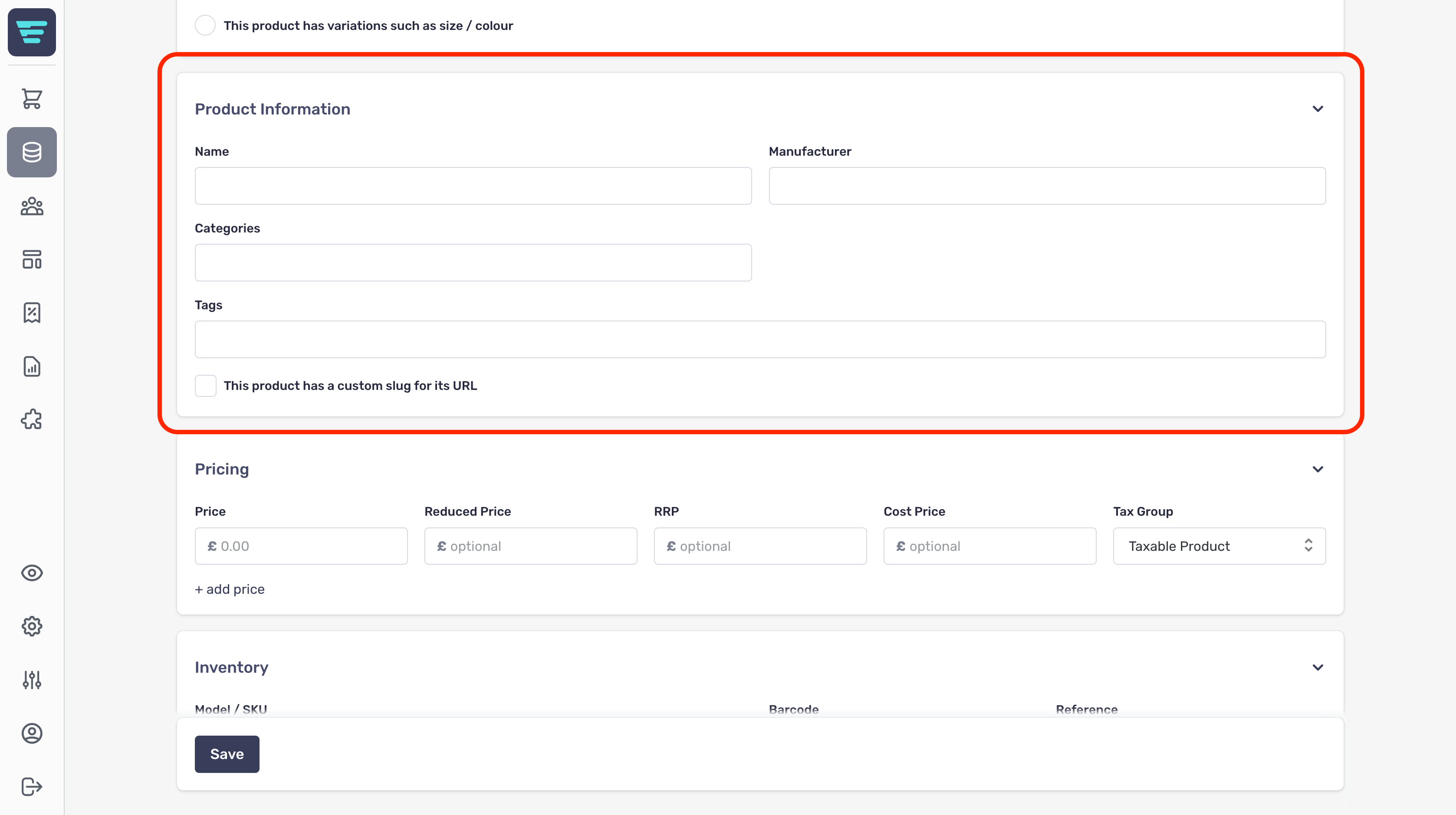 From here the form is slightly different depending on if this product is singular or has variants;