We can change the status of an order at any time.
To do so there are a couple of ways we can do it. Firstly we could click into the order, locate the "Order Information" section and click the ellipsis (...) button to be presented with the statuses available. Next click the status you wish to set, doing this will update the status without the need to save the page.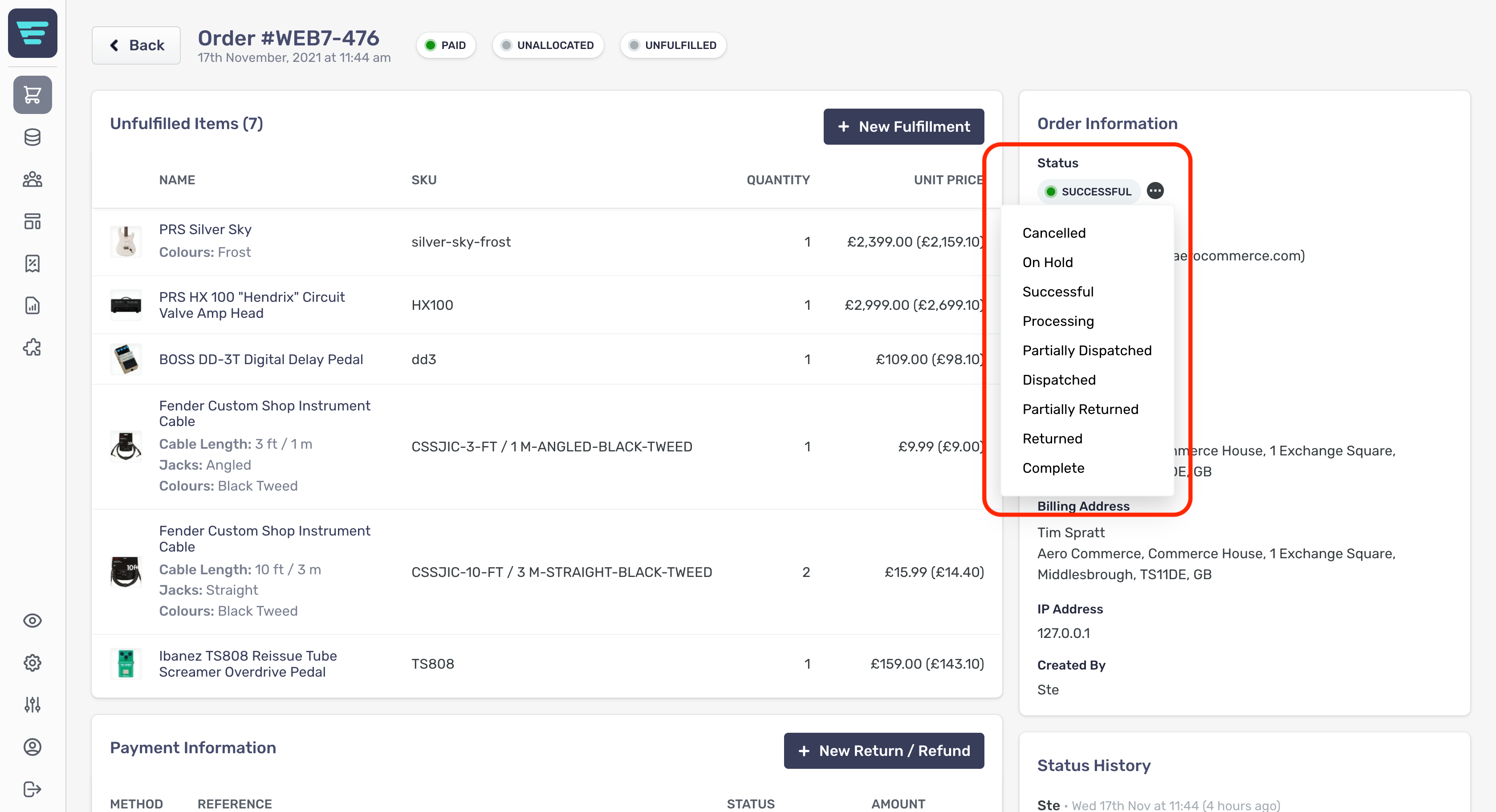 Alternatively if you wish to update the status of many orders at once, for example you might want to update all of the orders dispatched that day, you can use the bulk actions to update the status.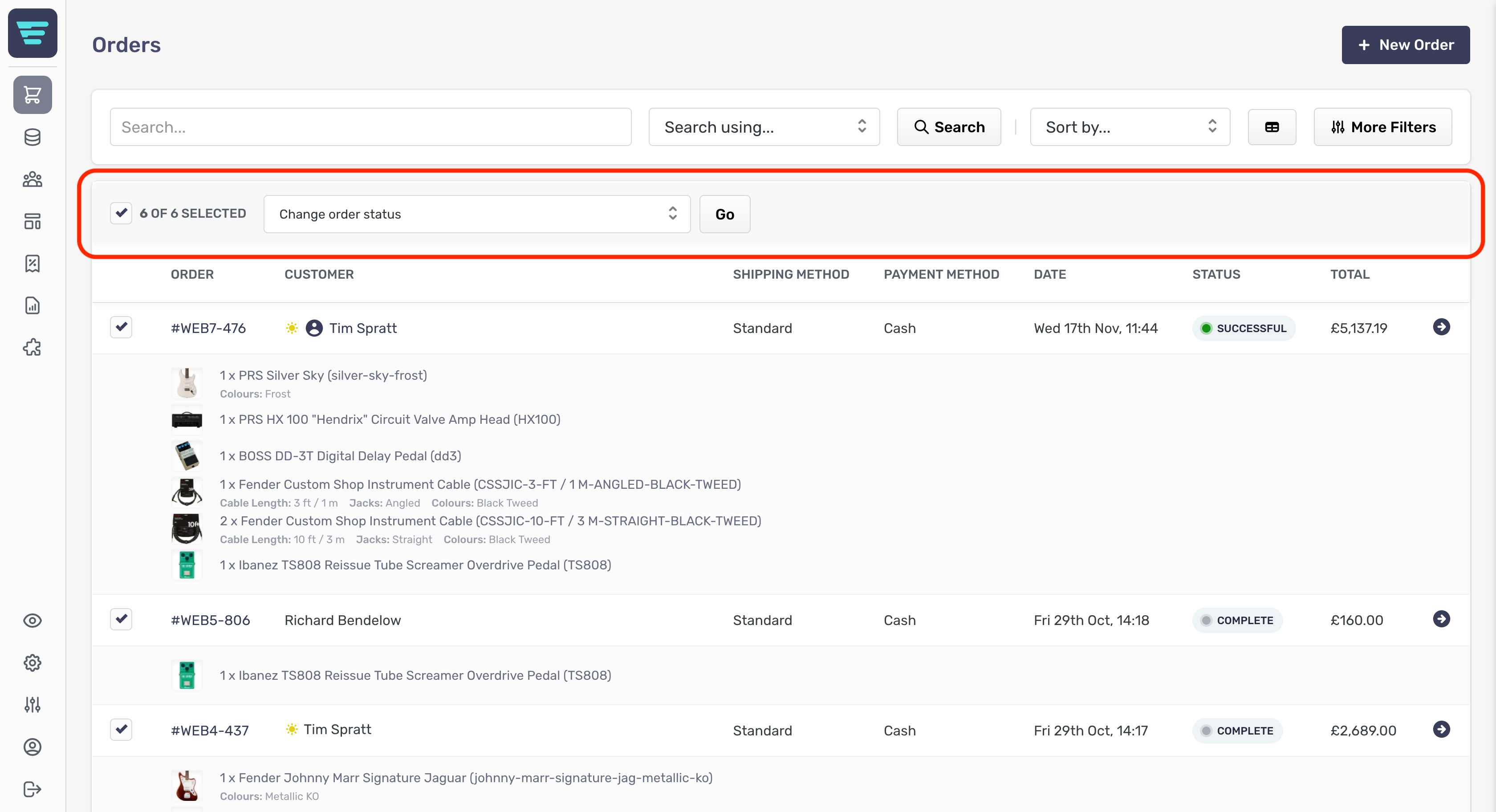 To do this we select the orders we wish to update by clicking on their tick boxes, then from the bulk actions select box we choose "Change order status" and click "Go". This will present us with a select box to choose the new order status, select the new status and click the "Run" button.
That's it, all of our orders have been updated with their new status. Please see "what are the available order statuses?" for more information.